Trade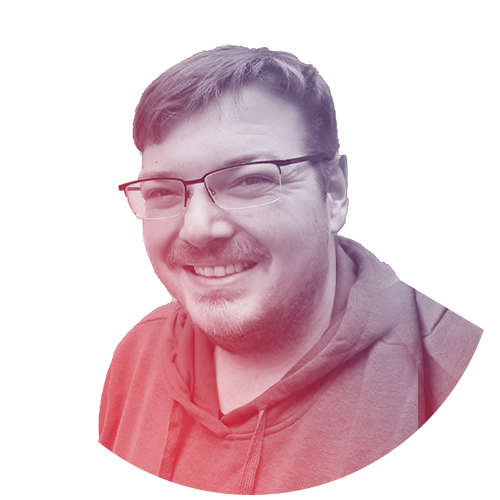 It always happens on weekends and holidays: toothache. But fortunately, a cordless screwdriver with a drill attachment is now part of the basic equipment of every household - and such a small tooth decay can be drilled out quickly and easily at home. Or?
No! Of course not! And at this point we would really like to encourage you not to do it. Even if the idea of drilling your own teeth sounds absurd, the question is always very present in the offices of this world: Do it yourself or buy it? Produce in-house or buy in? Make or buy?
Not everyone should cut their own hair
It is always a question of whether companies buy in knowledge, technology, and thus opportunities externally, or invest time and energy to develop this themselves. It doesn't matter whether it's about professional product images, the playout of new advertising content, or the provision of new services for customers. After all, knowledge and know-how is a valuable commodity in today's world. But if you think you know how to treat tooth decay with your own drill, you could save yourself a visit to the dentist. And anyone who remembers the exciting self-cut hairstyles during the lockdown really appreciates the professional at the hair clippers.
Because it is precisely the "make" part of make or buy that can also quickly become a "brake" - an absolute debacle. A good example here is the area of software development in particular. This is because more and more providers today offer, for example, the option of creating their own apps without a great deal of specialist knowledge. For many companies, therefore, the temptation is great to develop a solution "in-house" with few personnel costs, which might otherwise have become a costly project if outsourced. On paper, such solutions sound very good. After all, this gives you maximum flexibility and allows you to tailor your own suit, so to speak. The downside, however, is that development, implementation and, above all, maintenance are not trivial side tasks - but monumental challenges that sometimes keep entire development departments nervously on the edges of their office chairs.
A feast for economists
Economists have long been concerned with the question of the right choice in terms of "make or buy". In his book "Make-or-buy decisions in strategic technology management", Professor Alexander Brem of the University of Stuttgart explains that every new introduction of technology in a company must always be viewed from the perspective of research and development (R&D). In companies, these areas represent the most valuable and at the same time most costly components. Simply because they can potentially generate new technologies and processes that give a company a clear market advantage - but until then, they mainly cost money. For corporations in particular, the question of make or buy thus also becomes a question of their own identity and existence.
But how many dealers have their own research and development department (in the IT department)? Apart from a few major exceptions, probably very few. After all, the focus of retail in Germany is not primarily on the development, maintenance and further development of IT technologies. Rather, it is about capturing and retaining market share, introducing new products and brands, and, above all, being prepared for the future in order to offer customers a unique shopping experience. Technology plays a supporting and accompanying role in all these areas - but it is always a means to an end.
Software as a Service as a model for the future
For this reason, purchasing, or temporarily subscribing to technology, is usually the healthiest way for companies without their own research and without central software development. They receive proven and reliable technology at a calculable price. At the same time, retailers can be sure that their goods, products and services will reach their customers quickly, even via new channels - thanks to a manageable time-to-market aspect. The fact that they don't have to build every interface themselves and don't have to find and fix every bug themselves means an advantage for retailers that usually only really becomes apparent during the failure of large-scale in-house developments.
Software as a Service (SaaS) in particular is a model for the future that represents tremendous added value for companies. If a technology becomes obsolete or no longer functions properly, it can simply be terminated and replaced with another one. This means that companies can always enjoy the benefits of the latest technologies and achievements without much effort. Regardless of whether this involves their own app, their own online store or the provision of omnichannel services such as ship-from-store or click&collect. And all this without having to worry about updates, patches, bug fixes or server infrastructure.
Innovation knows many paths
The question of make or buy is an exciting one for every company and must be asked with every decision. After all, it does not always make sense to purchase technology and products. Especially when the quality of the company's own products and services suffers or its own market position could be weakened. But especially for companies without their own research and development, in many areas the purchase of knowledge, experience and technology is the easiest way to optimize processes and quickly bring innovation into their own company.
In the end, it's always a question of how skilled you are with a drill - and how much you know about teeth. Fortunately, if the worst comes to the worst, the experts are just an e-mail or a phone call away.
Read more
What do AIs bring to retail today?
They paint pictures, write poems, and even pass final exams from universities and chambers:
Is it over? A review of the year
They're currently on TV again: The year in review. Either they come across as funny, with celebrities