Senior Sales Development Representative
You will impact the success of Shopgate by generating new business through inbound and outbound opportunities and conducting high level conversations with senior executives in prospect accounts to fuel our growth. By working closely with Account Executives, you will create and prioritize strategic target account lists within a defined territory. You will contribute to our business growth in a fast paced, collaborative and fun atmosphere, as a valued member of the Shopgate team.
WHAT YOU'LL DO ON A DAILY BASIS
Source and qualify new prospects from internal and external channels.
Direct outreach to prospective businesses to drive top line funnel growth.
Identify key buying influencers within these prospects to determine budget and timeline.
Manage pipeline to meet and exceed monthly, quarterly and annual targets.
Consult with decision makers to understand business challenges (and/or) opportunities and determine how the

Shopgate

 suite of omnichannel solutions will speak to those needs.
Develop strong relationships by initiating value-based interactions and conducting follow-up communications to move opportunities through the sales funnel.
1 – 3 years sales experience in a high volume outbound sales role.
Self-starter with the ability to manage time and stay organized.
Proven track record of exceeding monthly, quarterly and annual targets
Lead generation expertise to include the ability to identify and develop new business prospects
An interest in building or accelerating your sales career. We promote from within!
Strong communication skills with the ability to interact predominantly with senior leadership within prospect company.
Process & detail oriented.
Working knowledge of Salesforce.com, Lighting Experience as well as eCommerce and SaaS experience highly preferred.
THE JOB IS RIGHT FOR YOU IF
You love working in an office full of extremely talented, mission-driven people.
You want the opportunity to use your skills to help a huge range of customers and business compete in the new and growing mobile commerce landscape.
You are looking for a company where you feel connected to and appreciated by your customers and coworkers for being great at your job.
** Shopgate has offices in Germany and Austin, TX. This role is US based and a Texas location is preferred but remote/work from home candidates will also be considered.
We have a lot to offer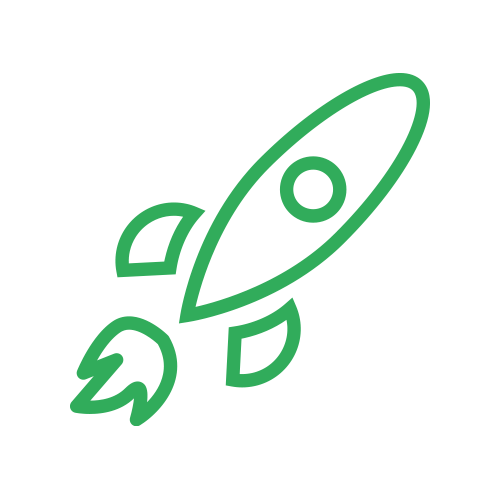 Start-up-Spirit
An agile environment with flat hierarchies and a relaxed and friendly atmosphere.

Training & Education
Further training at the Shopgate Academy and through external coaches.
Feedback
Personal Feedback on a regular basis for your self development.
Agility
Teamwork, individual responsibility and constant adaptation to the changing conditions are the focus of our actions.
Flexible Working Hours
Early birds and late risers are both welcome.
Come As You Are
No need to worry about a dresscode. Wear whatever you feel comfortable with!
Employee Referral Program
We reward every successful referral with a bonus.
Chillout Area
We have leisure areas with couches, table football, gaming consoles and other tech gadgets for you.
Free Snacks & Drinks
We provide you with free snacks as well as fruits, drinks and of course coffee.
Full Insurance Package
Health, Dental, Vision, Life & AD&D Insurance, as well as short- & long-term disability & an extensive Wellness & Vitality Program.
At Shopgate, we value diversity on an individual level. We're dedicated to creating an environment where people can share their own diverse backgrounds, experiences, perspectives and ideas.
Shopgate is proud to be an Equal Employment Opportunity and Affirmative Action employer. We do not discriminate based upon race, religion, color, national origin, sex, sexual orientation, gender identity, age, status as an individual with a disability, or other applicable legally protected characteristics.
We are looking forward to receiving your application! It should only contain your resume, the earliest possible starting date and your salary expectations. Just send us an e-mail to jobs@shopgate.com or use the apply button.
Haley Thaxton
Human Resources Manager
+1-650-827-5588 ext: 3101
jobs@shopgate.com
for your application at Shopgate
A suit is not required for your interview – it's completely casual at Shopgate! Feel free to come in whatever makes you feel comfortable.
We want you to understand our business model. Please be prepared for questions about our products and services.
At your interview, we would love to get to know you and hear your interesting stories. No need to memorize any answers from a guide book. Just be yourself!
Applying at Shopgate is very easy: just visit our jobs page, select your dream job, and click "Apply Now". A short form will open on the next page which asks to agree to our data collection policy. On the next page you can then enter your personal information, upload your CV and other supporting documents. Depending on the position you are applying for, work samples or other references might also be necessary.
We only need your CV!
Please tell us about yourself and your background, mention important stages of your studies and/or professional developments and give us a brief description.
Work samples:
For some positions it can be helpful to enclose selected work samples (e.g. code samples, graphic portfolio).