Senior Solutions Engineer
Reporting to the Director of Sales, you'll leverage your deep retail and solution SaaS industry knowledge to educate our prospects and inspire confidence in our omnichannel e-mCommerce offerings. Your efforts will help our Sales team achieve their sales quotas and objectives, ultimately increasing conversion and helping accelerate revenue growth.
WHAT YOU'LL DO ON A DAILY BASIS:
Become an expert on the 

Shopgate

product solution, available apps, rest APIs
Represent

Shopgate

as a technical leader in strategic sales opportunities, advise customers on what is possible with our omnichannel commerce platform.
Provide product demonstrations to strategic opportunities, and create compelling business cases for top enterprise prospects through the use of cost/benefit modeling and ROI analysis
Educate prospects on omnichannel mCommerce recommendations and best practices
Lead consultative Solution Audits for top prospects
 Become a trusted technical resource and mentor for the organization
Assist the Director of Sales with the development and execution of strategic plans and with the day to day operations
Engage closely with our Technology Partners and support the evolution of the

Shopgate

solution
Achieve quarterly and annual objectives defined by leadership
Translate system architecture trends into product requirements
Act as the primary Pre-to-post Sales technical leadership for our most strategic opportunities, advising merchants from front-end Audit to solutions to implementation to launch
Influence sales strategies and practices by building excellent working relationships with leaders and colleagues across the business
Manage multiple concurrent high visibility projects with a high degree of accuracy
Monitor and report on applicable new technology and technology-related trends
5+ years experience as a technical leader or advisor in the eCommerce space with 10+ years experience in the SaaS industry
B.S. Computer Science, Software Engineering
Strong knowledge of web technologies including HTML, CSS, JavaScript, and JSON.
Comfortable with a consultative presentation to C-level business executives as well as detailed, in-depth discussions with a technical audience
Experience with commerce solutions and applications including POS, order management, ERP and payment gateways
Sales methodology and Solution selling training a plus
Charismatic and energetic self-starting personality
Ability to collaborate with and motivate multiple groups toward accomplishing a task
Experienced in solution architecting, project scoping and product demonstration skills
Strong verbal, presentation, written, and organizational skills with a passion for winning
We have a lot to offer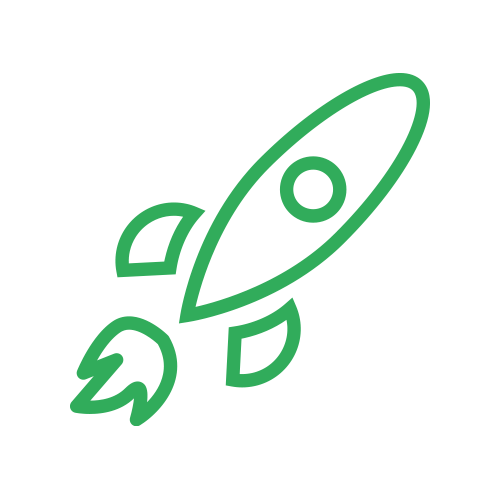 Start-up-Spirit
An agile environment with flat hierarchies and a relaxed and friendly atmosphere.

Training & Education
Further training at the Shopgate Academy and through external coaches.
Feedback
Personal Feedback on a regular basis for your self development.
Agility
Teamwork, individual responsibility and constant adaptation to the changing conditions are the focus of our actions.
Flexible Working Hours
Early birds and late risers are both welcome.
Come As You Are
No need to worry about a dresscode. Wear whatever you feel comfortable with!
Employee Referral Program
We reward every successful referral with a bonus.
Chillout Area
We have leisure areas with couches, table football, gaming consoles and other tech gadgets for you.
Free Snacks & Drinks
We provide you with free snacks as well as fruits, drinks and of course coffee.
Full Insurance Package
Health, Dental, Vision, Life & AD&D Insurance, as well as short- & long-term disability & an extensive Wellness & Vitality Program.
At Shopgate, we value diversity on an individual level. We're dedicated to creating an environment where people can share their own diverse backgrounds, experiences, perspectives and ideas.
Shopgate is proud to be an Equal Employment Opportunity and Affirmative Action employer. We do not discriminate based upon race, religion, color, national origin, sex, sexual orientation, gender identity, age, status as an individual with a disability, or other applicable legally protected characteristics.
We are looking forward to receiving your application! It should only contain your resume, the earliest possible starting date and your salary expectations. Just send us an e-mail to jobs@shopgate.com or use the apply button.
Haley Thaxton
Human Resources Manager
+1-650-827-5588 ext: 3101
jobs@shopgate.com
for your application at Shopgate
A suit is not required for your interview – it's completely casual at Shopgate! Feel free to come in whatever makes you feel comfortable.
We want you to understand our business model. Please be prepared for questions about our products and services.
At your interview, we would love to get to know you and hear your interesting stories. No need to memorize any answers from a guide book. Just be yourself!
Applying at Shopgate is very easy: just visit our jobs page, select your dream job, and click "Apply Now". A short form will open on the next page which asks to agree to our data collection policy. On the next page you can then enter your personal information, upload your CV and other supporting documents. Depending on the position you are applying for, work samples or other references might also be necessary.
We only need your CV!
Please tell us about yourself and your background, mention important stages of your studies and/or professional developments and give us a brief description.
Work samples:
For some positions it can be helpful to enclose selected work samples (e.g. code samples, graphic portfolio).