12,000 online stores use Shopgate to increase mobile sales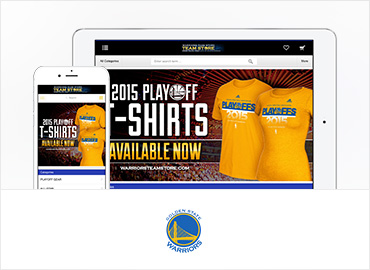 Congratulations to the Golden State Warriors
2015 NBA Champions!
Shopgate is pleased to be the official mobile eCommerce provider for Gameday Merchandising, who manages the Warriors' official online store, The Warriors Team Store.
Get The Official Team Store App of the Golden State Warriors
Join now and get a free trial!