The Leading Mobile
Commerce Platform
Boost customer retention with powerful mobile shopping apps from Shopgate
What We Learned at IRCE 2018
How can a mobile app connect the dots in your omnichannel strategy?
REPORT
5 Remarkable Mobile Experiences
Download our report on the latest mobile app technology proven to lift brand loyalty.
WHITEPAPER
Strategy Guide:
Primed for Retention
Download our new guide on how to stay competitive in the age of Amazon.
Retention Is Critical For Growth And Profitability
The cost to acquire new customers continues to increase year over year making it critical for retailers to make it easy for shoppers to buy again and again.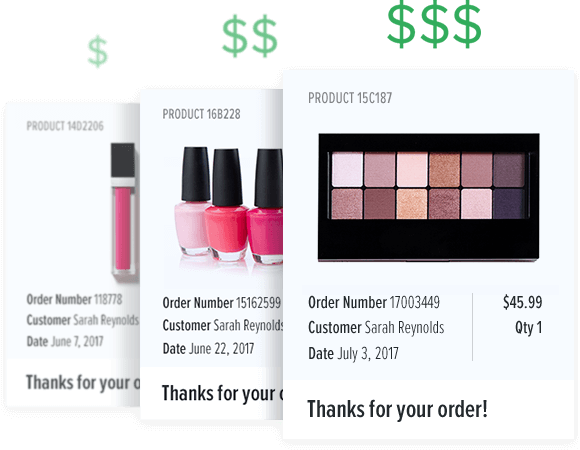 Retained Customers Cost Less
It can cost a brand to 7x as much to acquire a new customer as compared to keeping an existing one.
Retained Customers Spend More, More Often
Returning customers spend 55% more on each purchase and are 65% more likely to buy during their visit
Retention Means Profit
Increasing your retention rate by just 5% can increase your profits by over 75%
Apps Provide an Unparalleled Retention Channel for Retailers
Sustained Engagement
Engage your customers in real-time with segmented push notifications detailing your latest promotions, products and updates.
Exceptional Experiences
85% of consumers prefer to shop on a mobile app over a mobile website because of native functionality like one-touch checkout through Apple Pay.
Brand Visibility
An app keeps your brand top of mind with your logo staring back at your consumer from their home screen.
Discover the latest mCommerce news, strategies and analysis from industry experts
Retail Apps Powered by Shopgate Are the Smart Choice For Increasing Customer Retention

Features Proven to Engage and Retain
From total design control to segmented push notifications, Shopgate gives retailers the tools to go mobile with no coding required
SEGMENTED PUSH MESSAGES
Target customers by gender, location, in-app behavior and more with your latest promotions, products and offers.
AUTOMATED PUSH NOTIFICATIONS
Automate push notifications based on your customer's behavior — like abandoned cart reminders.
AD SCANNER
Make every ad shoppable for your consumers by scanning images with their camera and linking directly to the products shown for a tap-and-buy experience.
APPLE PAY + PAYPAL WALLET
Fight cart abandonment and drive conversions with one-touch digital wallets.
FACEBOOK SDK
Understand the people who use your apps and reach them with powerful push notification and mobile ad campaigns.
SPOTLIGHT SEARCH
Shopgate's IOS Spotlight Search showcases in-app products above web results giving retailers even more exposure.
Forward-thinking Retailers Experience Game-changing Results with Shopgate
"With the Shopgate platform, we are now able to host unique content and deals on our mobile app, providing both special purchasing opportunities, as well as peaks into the culture of our brand."
CITY GEAR
Over 160 Integrations with Leading eCommerce Technologies
Shopgate supports most eCommerce platforms and integrates with the leading apps and partners.
+ over 100 more technology and agency partners
Ready to Increase Customer Retention?
Request a Demo Today.
Shopgate is designed to easily plug into your current online store to help your business increase conversions and customer loyalty.